Freenom is the one of the Free Domain provider which is the registered company in Netherlands. They offers 1 year Free domain Registration of ".tk, .ml, .ga, .cf, .gq" domains. After that 1 year of domain registration, kindly backup your site. After the domain expiry, Kindly wait for 1 week, after that the same domain will be available for registration.
This way you can again and again register the same domain for free for yearly orelse change your domain extention from .tk to .ml or .ga and continue using the Free Domain lifetime. They offer 10 free domains for every users.
2.Search Your Doamin
Click on the "Find a new FREE domain" and click  "Check Availability". On the searching kindly include domain extention with your site name like "readerz.tk" to register a domain. Orelse you will face "Not Available" issue.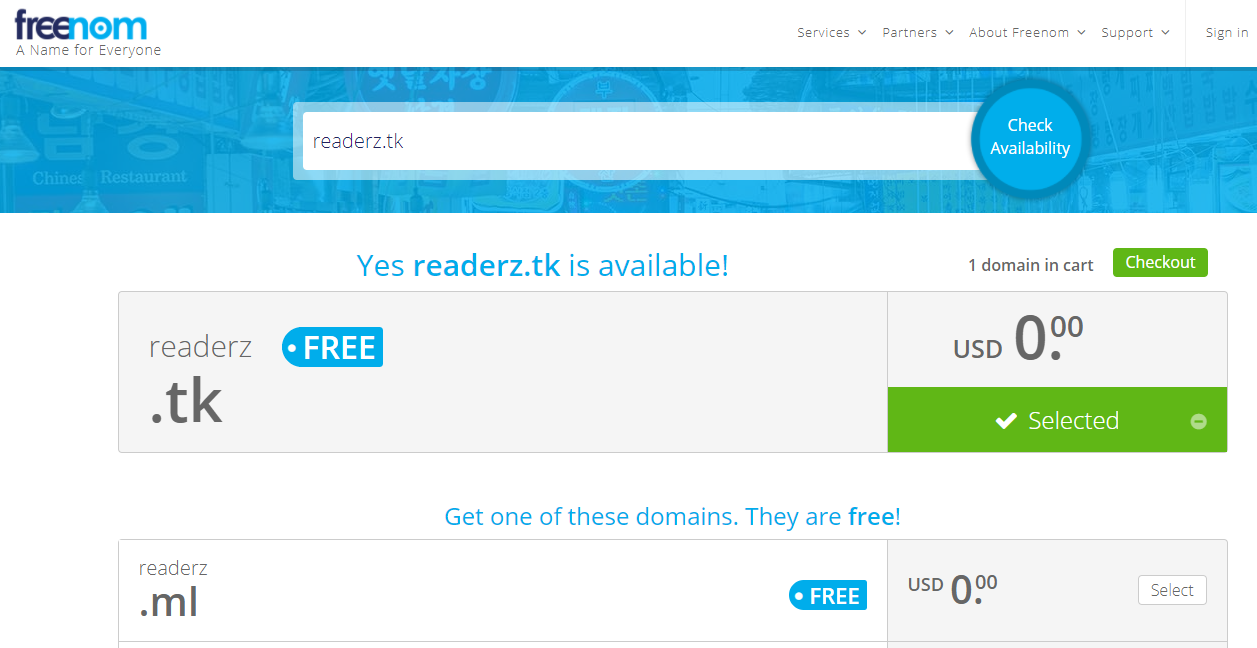 3. Select Free Period
Where you need to select the Free period as 12 Months @ FREE. In general it is set on the 3 Months, and Kindly make sure you have selected the 12 Months. Orelse you will only have 3 Months as Free domain.
4. Sign-in with your Email or Gmail
5.  Verify Your MAIL
6. Give your Profile & Complete Order
Goto your mail and verify the link. It will redirect you to the "Complete Order" page. Give your name and address details and Complete the Order.
7. My Account
8. Give Nameservers to Your Hosting
Goto the Domains ->Mange ->Management Tools ->Nameservers and give your Hosting Nameservers to use your site. You can use your Hosting account cpanel to install a wordpress or any other script.
You can also use your site on the Blogger. By this way you will get a free hosting through the Blogger. For this detailed information click the below post.
Suggested Post: How To Get a Free Hosting?