WordPress script is the one of the best free Blogging platform since its launch from 2003. WordPress.com is founded by the co-founder of WordPress.org. It is a website like Blogger to allow users to create their Blog with the subdomains wordpress.com. Ex. Readerz.wordpress.com.
It is a free domain with free hosting by the WordPress.com. It's totally free, but they will show ad on your site. It also has limited functions only for FREE members. For FREE plan you are not able upload custom Plugins or themes.
But, If you want to make money by your blog, I always prefer Blogger instead of WordPress.com. Because Blogger offers you to run Adsense and other types of ads, While wordpress.com FREE plan don't allow members to run any type of ads.
Suggested Post: Blogger vs WordPress- Which is Better?
Suggested Post: How To Create A Blog on Blogger? (With Images)
But, If you want to learn how to use WordPress then try with the WordPress.com. Lets get started.
1. Goto WordPress.com and Click "Start Your Website"
2. Login or Create Your Account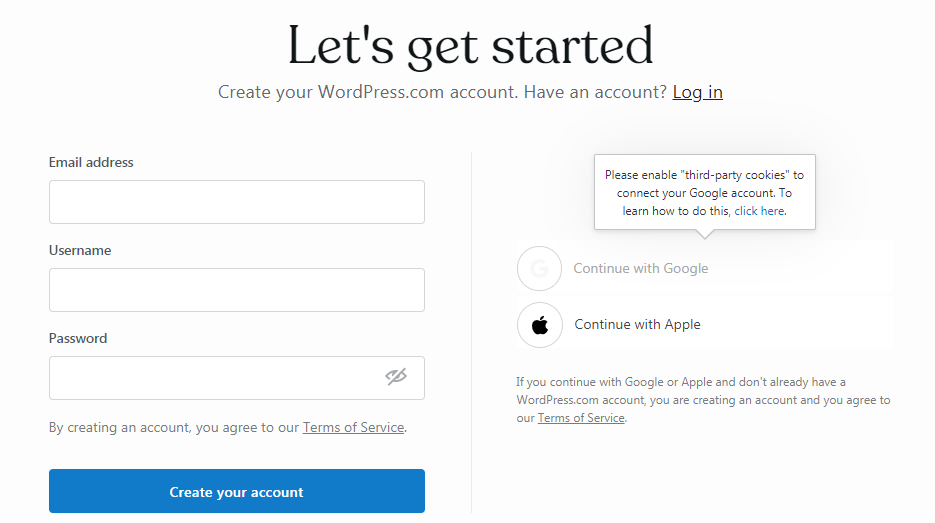 3. After Login it shows Start your Website and asks your Blog Name
4. Give your Blog Name
5. Choose Your Domain
You can select the wordpress.com free domain or some other paid domains.
6. Select the Theme/Design for Your Blog
7. Select a FONT for your Blog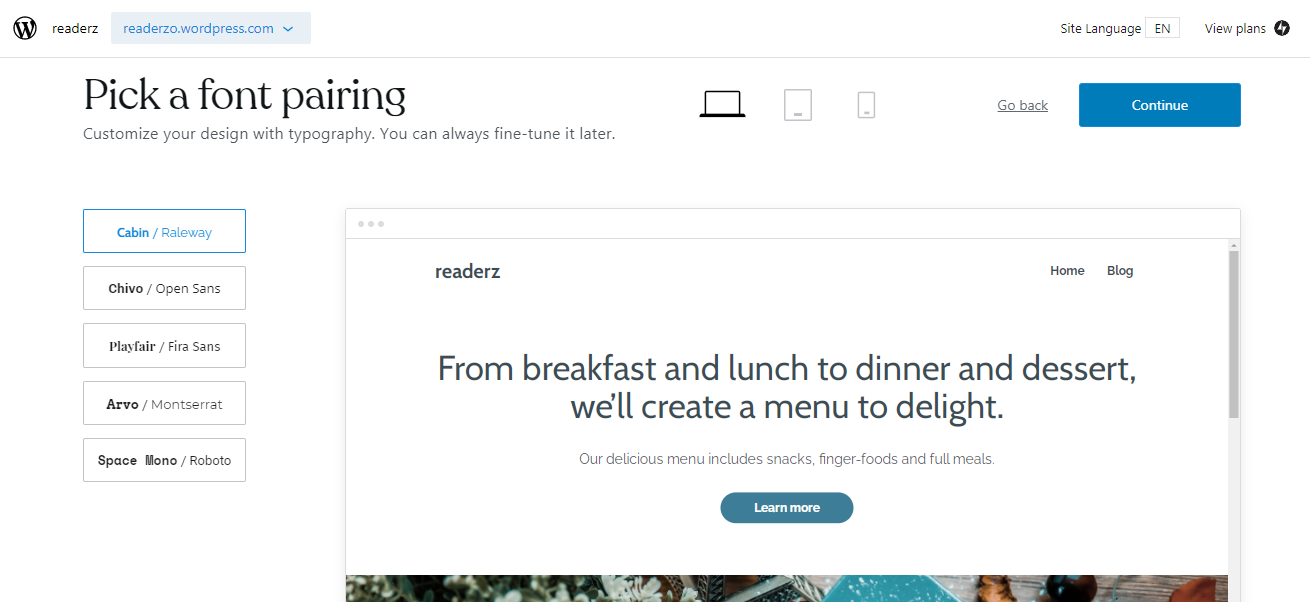 8. Skip for Now
After selecting the font it asks for other extra features which is a premium service. Select "Skip for Now".
9. Select a plan
There is FREE plan available for selecting this you need to scroll down to the bottom.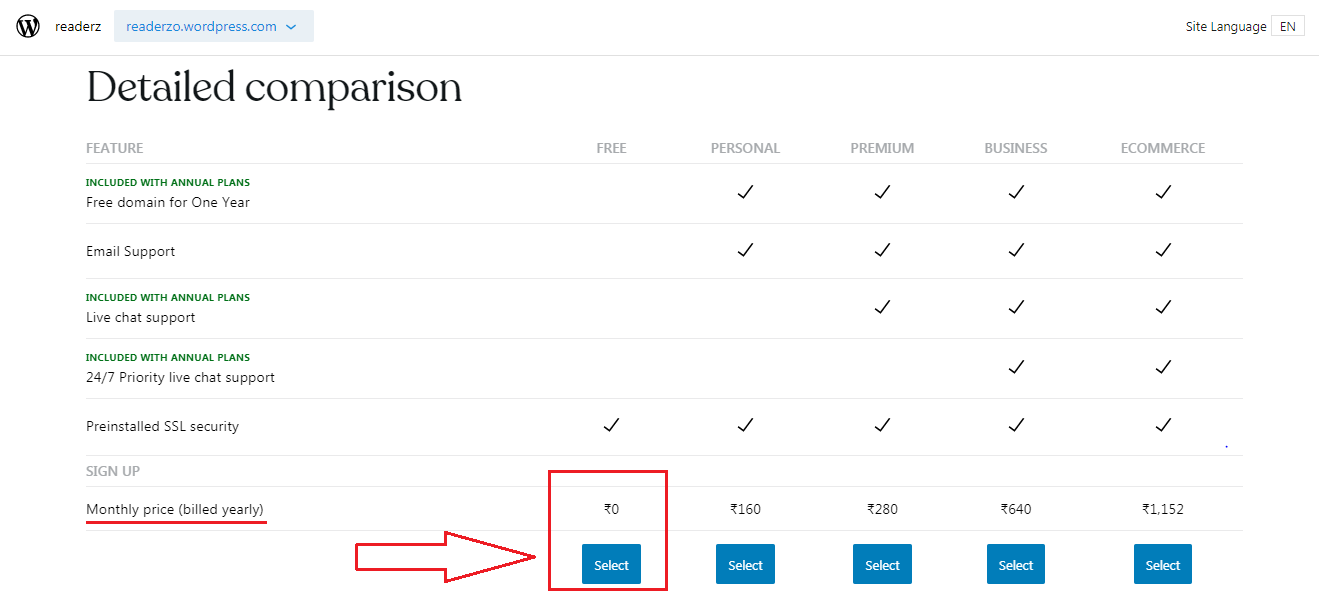 10. Blog Homepage
Your Free WordPress Blog is ready to this launch. In this step you need to give your Blog tittle and edit your homepage. After finishing your homepage click "Launch" and launch your blog.
11. Confirm Free Plan
Select FREE plan and click continue.
12. Your Blog is Created